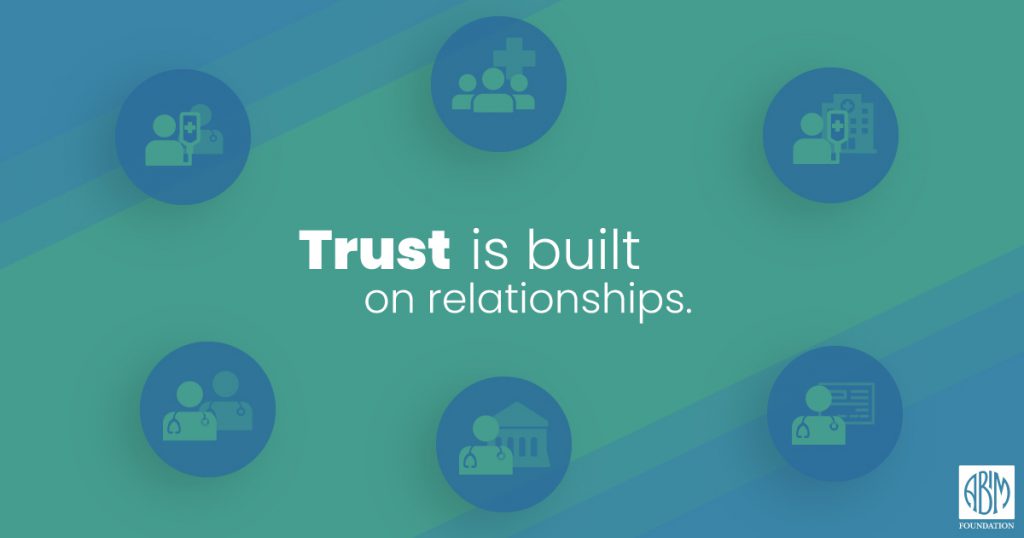 In 2018, the ABIM Foundation embraced a new focus – examining issues of trust in health care and how trust contributes to better health care outcomes, increased patient satisfaction and greater physician well-being.
Trust is a key element of our mission to advance medical professionalism to improve health care. It lies at the very heart of many commitments of the Physician Charter, such as maintaining trust by managing conflicts of interest, being honest with patients, and preserving patient confidentiality.
Our work so far includes convening a diverse group of 120 leaders in health care for our annual ABIM Foundation Forum to consider what it means to build and sustain trusting relationships and a trustworthy community; launching the Trust Practice Challenge, an open call for existing practices that nurture trust in health care in a variety of contexts, settings and relationships; organizing a series of JAMA Viewpoint articles on important aspects of trust in health care and recommendations on how to enhance trust; and launching the Building Trust initiative.